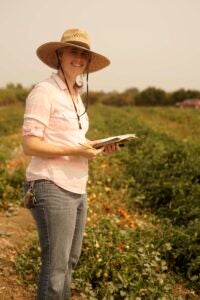 Dr. Cassandra L. Swett
Assistant Professor of Cooperative Extension Specialist-Vegetable and Field Crop Pathology
Department of Plant Pathology
University of California, Davis
Phone: 530-752-3377
Email: clswett@ucdavis.edu
Publications via Research Gate
---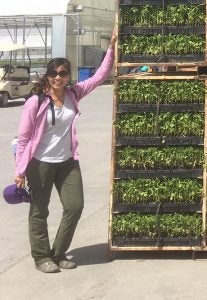 Dr. Johanna Del Castillo Munera
Assistant Project Scientist
Email: jdelcastillo@ucdavis.edu
Ph.D., Plant Pathology, Michigan State University
M.S. Biological Sciences, Univ. de los Andes
B.S. Microbiology, Univ. de los Andes
—-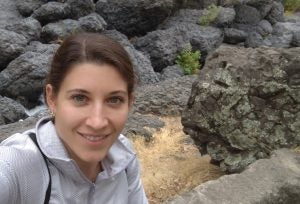 Dr. Kelley Paugh

Postdoctoral Research Scientist, NIFA postdoctoral Fellow
Email: krpaugh@ucdavis.edu
Ph.D., Plant Pathology, University of California, Davis
B.S., Biological Sciences, Fungal Biology and Ecology minor, University of California, Davis
Areas of interest: Soilborne plant disease, cultural practices for disease management, fungal biology and ecology, extension plant pathology.
Primary research focus: Investigating cryptic infections by Fusarium oxysporum, survival biology of soilborne fungal pathogens, and the effect of deficit irrigation on fungal and oomycete disease risk in greenhouse and field crop production.
Justine Beaulieu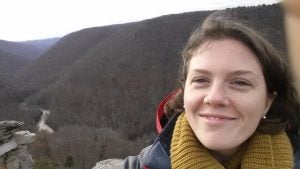 PhD Student, Western SARE Graduate Fellow
Email: jbeaulieu@ucdavis.edu
M.S., Plant Sciences, University of Maryland, College Park
B.S., Environmental Science and Policy (Environment and Agriculture), University of Maryland, College Park
Areas of interest: Soil borne fungal and oomycete ecology, fungal-root interactions, water management and drought stress as relates to plant disease, plant disease predisposition, vegetable crop pathology, diagnostics, extension
Primary research focus: Elucidating the relationship between drought stress and soil borne pathogens in processing tomatoes.
—-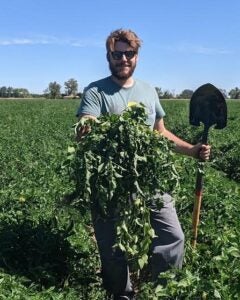 Myles Collinson

PhD Student
Email: mcollinson@ucdavis.edu
B.S Plant Sciences, Entomology, and Fungal Biology; Cornell University
Areas of interest: Fungal Ecology in Agrocroping systems. The ecological interaction of plants and microbes, and how this results in plant diseases. Working to create simple and effective mechanisms to combat plant disease; utilizing cover crops, crop rotation, and wild crop germplasm as a source for disease tolerance.  Helping growers with disease issues in an effort to produce better food sources for all.
—-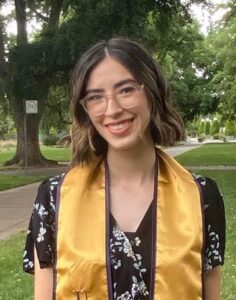 Megan Gastelum

Junior Specialist
Email: megastelum@ucdavis.edu
Education: B.S. in Evolution, Ecology, and Biodiversity; Minor in Global Disease Biology, UC Davis
Areas of interest: International Agriculture Development, Soil and Crop Sciences, Conservation and Restoration Ecology, Ecology and Epidemiology of diseases, One Health approach
—-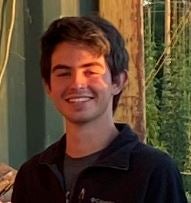 Brian Caine

Junior Specialist
Email: bcaine@ucdavis.edu
Education: B.S., Environmental and Sustainability Science, Cornell University
Areas of Interest: Integrated  pest management (diseases and insects), field crop production, fungal ecology, sustainable soil management, agroecology
—-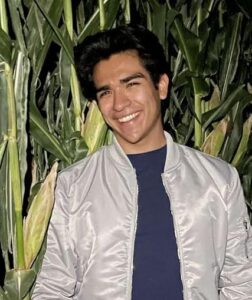 Fernando Rodriguez
Junior Specialist, Molecular Diagnostics Lab Manager
Education: B.S.,Genetics and Genomics, UC Davis
Areas of Interest: Molecular diagnostics, bioinformatics, host-fungal pathogen interactions, phylogenetics, lab management, scientific outreach and extension
—-
Hannah Josifek

Laboratory Technician-General Diagnostics Lab Manager
Email: hljosifek@ucdavis.edu
Research interns
Laurel Schmidt. Honors Internship. Genetic diversity of F. oxysporum pathogens of allium crops. Co-mentors: Dr. Swett and F. Rodriguez
Tasia Selvidge. Plant Pathology Internship. Does Fusarium oxysporum f. sp. radicis lycopersici have impacts on non-tomato crops in California? Co-mentors: Dr. Swett and F. Rodriguez
Hannah Josifek. Plant Pathology Internship. Screening potatoes for resistance to tuber rot caused by Sclerotium/Athelia rolfsii. Co-mentors: Drs. Swett and McCaghey (University of Minnesota)
Kacey Zimmerman. Honors Internship. Somatic Compatibility of Fusarium falciforme From Different Hosts. Co-mentors: Drs. Swett and Paugh
Current undergraduate student technicians

Forrest Wilcox
Hannah Josifek
Kacey Zimmerman
Rachel Hallmark
Anne-Marie Yang
Laurel Schmidt
Sarah Suriano
Pavani Ganju
Faris Alzergani
Natasia Selvidge
Edaline Anthoniraj
Ashly Lord
Ryan Chau
Claire Theberge
Past Members
Maya Michels, Alyssa Brackrog, Aimee Hopkins, Megan McCaghey, Mariana Suguieda, Daisy Huang, Ana Calderon, Beth Hellman, Merissa Washalaski, Kelly Flores, Anni Divney, Alma Orellana, Megan Kozel, Harrison Powell, Jesica Calderon, Elver Lopez Raymundo, Cooper Calvin, Gregory Sugawara, Mrinalini Narayan, Alicja Bednarska, Melanie Belk, Karla Espinoza, Erin Helpio, Heather Johnson, Andi Bourquin, Emily Hain, Rino Oguchi, Alexa Soto, Sydnie Koontz, Nyny Vu
Past Visitors
Sophia Callahan (University of Melbourne)